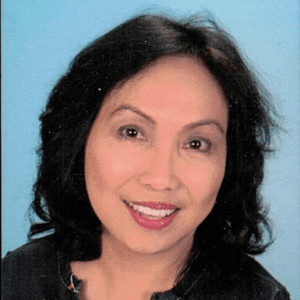 In an article in the Ahwatukee Foothills News, as freshly dated as 24 April 2019, we learn of another first for Montessori. Remember our previous news post about a Montessori school in the Philippines that follows the strengths-based approach? Montessori just keeps making positive waves in this world.
Now, what is STEM? It stands for Science, Technology, Engineering, and Math, and is a curriculum in which these four subjects are integrated and applied in meaningful and imaginative situations. Given the pace of technological development, it is no surprise that 'STEM workers' are needed in droves to feed the insatiable appetite that the global economy has for such professionals. And yes, why not start them young?
This inspiring motivation is applied in a local school of the sleepy urban village of Ahwatukee Foothills (Phoenix, Arizona), namely the Inspire Kids Montessori. Inspire Kids Montessori was founded by Diana Darmawaskita, a former successful engineer.
Now some may think, engineer, of course, what chance do we have? Banish such thoughts…Montessori was not an educationalist and if she thought in that way, we would have had no beautiful Montessori movement today. We can learn from Darmawaskita, just as we learn from Montessori. She has integrated STEM with a Montessori curriculum. Her students (6 weeks to 6 years) continue with their regular lessons, and STEM activities are added mainly as projects. One project is "…observing the speed of toy cars on various surfaces…", according to Darmawaskita, who explained further that, "For their end-of-year project, (they) will be observing how the speed of an object — in this case, toy cars on special ramps — correlates to the use of different surface textures and ramp heights. They will also learn how to measure the results". To round the project off, students will present their findings to parents and classmates as an exercise in public speaking. Those who are familiar with Project Based Learning (PBL) will know that this is exactly what Inspire Kids Montessori is doing. The STEM projects help the students to hone their critical thinking skills and teach them that engineering is great fun. They also see how math and science are practically implemented.

Previous projects for KG students have included, The Layers of the Ocean, and Catapults.
Older students have conducted projects on, 'the impact of pollution through hands-on activities involving water and objects resembling debris'.
The youngest children are introduced to the study of nature by touching and observing soil and plants and through other activities.
This school has numerous other innovative activities and methodologies and we recommend that you read the full article.
Inspire Kids Montessori has recently been nationally accredited by the National Early Childhood Program Accreditation Commission, placing it in the top 10 percent of schools nationwide. Well done Inspire Kids Montessori – keep up the innovations.