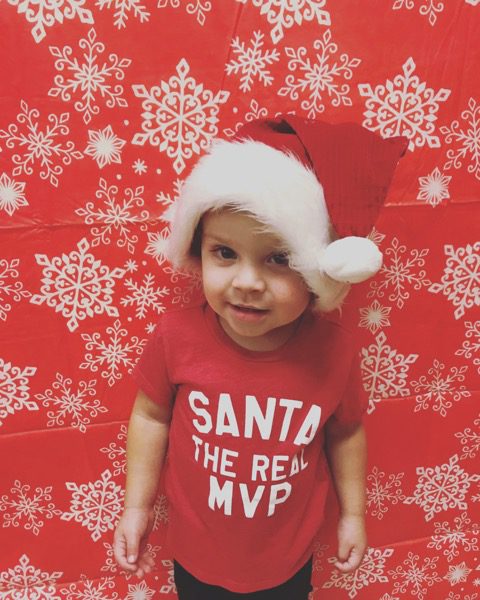 The 2017 holiday season is officially here and if you have little ones in school, you've likely attended an end-of-year winter performance or two already. As schools begin to wind down and close their doors until after the new year, you're likely wondering how you will manage to keep your child entertained for the next two weeks with no school or normal routine to follow. With a little bit of creativity, you can make your child's winter break one to remember and one that is fun and with minimal tantrums for all!
Snow provides hours of entertainment, but if you live in Arizona, it's not as simple as stepping outside and building a snowman. Here in the desert, you might need to bring the snow indoors! Try this Play Snow Sensory Activity. All you'll need is baking soda and white hair conditioner. It molds easily and even feels cool to the touch.
Create a frozen wonderland with these Winter Discovery Bottles. Your child will love watching the glitter, mini foam snowflakes, and water swirl around in the water bottle as they shake it up. Place them in front of the window for an even more exciting show as the sun reflects on the glitter and projects sparkles throughout the room.
Allow your child to practice their scissor skills and get a tasty winter treat out of it! These Cinnamon Sugar Snowflakes only require four easy ingredients: Tortillas, butter, white sugar, and cinnamon. Fold the tortilla in half twice and let your child cut their own design into the tortilla. After you bake them, they will be fascinated to see that no two treats are alike, just like a real snowflake.
Put a winter spin on the classic exploding volcano science experiment with this Frozen Erupting Snow. All you'll need is bicarbonate soda, shaving cream, blue glitter, and vinegar. Once you create your snowballs with the bicarbonate soda, shaving cream, and blue glitter, poor your vinegar over the mixture and watch it erupt into a flurry! This Snow Volcano experiment is similar, but takes the fun a little further by adding in food coloring! Your child will love watching the rainbow snowstorm erupt before their eyes.
Make a snowman that you can keep all year long! This Snowman Mobile Craft is an excellent way for your child to practice their scissor skills and fine motor skills. Cut a paper plate into a swirl shape, decorate the snowman, and hand him by a string! If you have an infant at home, they will enjoy watching the mobile with its bright contrasting colors swirl and twirl above them.
Bring the magic of a snowstorm indoors with this Snow Window Activity. For this activity, you will need contact paper, painter's tape, cotton balls, q-tips, cotton pads, and a window! Using the different materials, your child will be able to practice their fine motor skills as they stick cotton and q-tips on the contact paper and create their own winter snow scene.
For a fun, slightly messy, activity, try this Blubber Experiment! Teach your child about how blubber helps animals like seals stay warm in the freezing water. Fill a bowl with ice water and have them stick their hand inside. Brrr! Now, fill a plastic bag with vegetable oil and have them stick their hand inside of it, and then put the bag (and their hand) in the water again. Nice and warm!
We all know our kids love the boxes more than the gift inside. Repurpose the empty boxes you have laying around after the holiday season and create a magical Cave of Stars. All you need to do is poke holes in a cardboard box and feed the Christmas lights through the holes. Instant winter wonderland!
We hope you enjoy your winter break with your children this year! Happy holidays from Inspire Kids Montessori in Ahwatukee.