Can you believe it? The weather is getting warmer, sunscreen, watermelon, and kiddy pools line the shelves at the store. It can only mean one thing. It's almost time for summer break! Instead of playing movies on repeat or spending long, hot days scrambling to find activities to do, it's time to start creating a plan so your family can have the best summer break ever.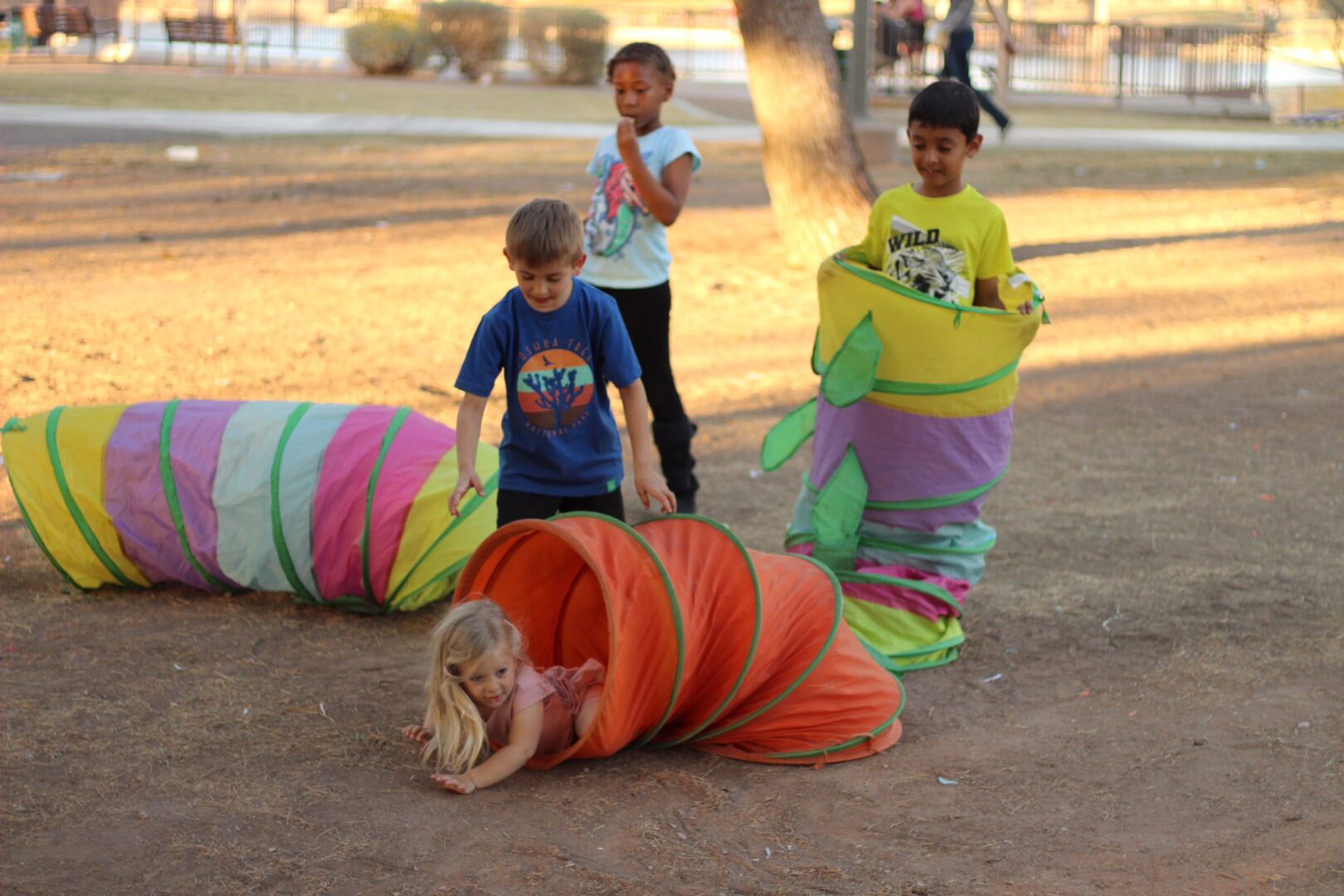 Kids thrive on routine. While they may think they'd be content lounging around all day, in reality, the early mornings and structured days help them feel confident and empowered because they know what to expect during the day. Their growing brains need stimulation from enriching activities and projects. Here are some great ideas to keep your kids happy and active this summer break.
If you live somewhere hot (hello, Phoenix!) activities with ice are the perfect way to enjoy the outdoors. Slather on the sunscreen and head outside with these cool activities:
Ice Painting: For this activity, you'll need a block of ice, watercolors, and a tray to catch all the paint. This is a very simple activity that provides a new medium for your children to paint on. As the ice begins to melt, the colors and textures will begin to change. Once you've had your fill, press the ice block against a piece of paper for a fun memory of your summer day.
Make Ice Cream in a Bag: With simple ingredients such as milk, half and half, sugar, vanilla, and salt, you can make the tastiest ice cream in town without even leaving your house. Your child will love the opportunity to make their very own ice cream. After you put all the ingredients in the bags and make sure it's extra secure, it's time to shake it up! After about 10 minutes, the ice cream will be the perfect consistency and ready to eat!
Ice Castles: For this activity, freeze a circular tub of water and individual ice cube trays. Sprinklr glitter, add fairies, and other magical objects to the water before freezing. Once the ice is created, dump into a bin and stack the individual ice cubes on top of the block. Invite your children to squirt warm water onto the castle, drip water color paint onto it, and enjoy the sensory experience.
Rainbow Ice: Cover a large block of ice with salt. Then, allow your children to use watercolor paint and create a rainbow on top of the block. Watch as the salt eats away at the ice, creating magically colorful craters!
Icy Dinosaur Excavation: Fill up balloons with water, and add a plastic dinosaur. Freeze the balloons and once they're solid, cut the balloon off and reveal the frozen dinosaurs to your children! Challenge them to use objects to excavate the ice and rescue the dinosaur!
We hope these activities help you stay cool and busy this summer break! As school begins to wind down and your kids are ready for their vacation from school, remember to keep a consistent routine and plan fun activities for them to engage in.