We're just a couple weeks away from summer break! It's almost time for long days spent by the pool, slathering our kids in sunscreen, and enjoying warm weather treats. Here are some ideas for tasty summer snacks, drinks, and sweet themed crafts that you can make with your kids.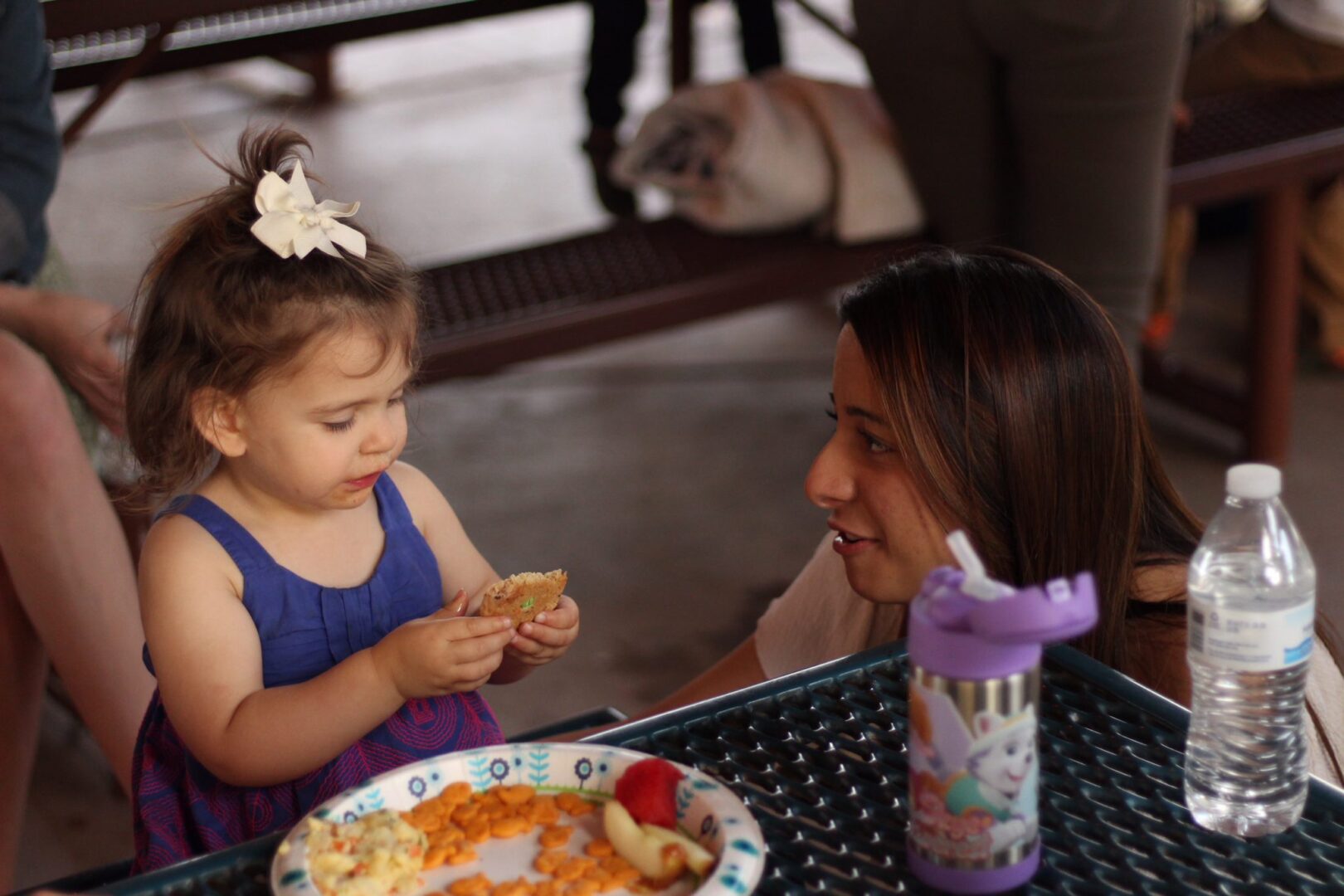 Homemade strawberry soft serve is a refreshing treat that you can make with only four ingredients! All you need are frozen strawberries, honey, lime juice, and greek yogurt. You can have your little helper dump the strawberries into the blender for you and scoop the greek yogurt. Once everything is in the blender, give it a quick whirl and it's ready to enjoy!
5-Minute Creamy Mango Ice Cream: For this easy recipe, all you need are mangos, coconut milk, vanilla extract, agave nectar, and a pinch of salt. Throw all the ingredients in a blender and in just a couple of minutes, you'll have a bright fruity treat ready to eat.
Rainbow Fruit Popsicles: These popsicles are a healthy and refreshing treat that your kids can help you make. Cup up fresh, colorful fruits such as strawberries, blueberries, peaches, red grapes, and green grapes. Have your child place the fruit in a popsicle mold and create any pattern they would like. Pour fresh lemonade over the fruits, add a popsicle stick, and freeze until solid. Your kids will love how fresh and sweet these popsicles are and will love finding the popsicles they created!
These Paper Plate Ice Cream Cones are a cute way to celebrate summertime without a sugar rush. Using paper plates, paint, pom poms, and sprinkles, invite your child to design their very own giant ice cream cone! After their masterpiece is freshly painted, top with real sprinkles and hang it up in their room form them to enjoy all summer long.
Another fun ice cream themed craft is this Sprinkle Writing Activity! Fill a small tray with colorful sprinkles and display a letter for your child to copy. Invite your child to trace the letter in the sprinkles. They will love the texture and bright colors of this activity. For extra fun, you can even let your child use an ice cream cone to write in the sprinkles instead of their finger.
Puffy Paint Ice Cream: Use equal parts shaving cream and Elmer's glue to create a fun ice cream themed sensory activity! You can leave the mixture white or mix in watercolor paints to create different "flavors" such as strawberry or mint. Glue a paper ice cream cone to construction paper and let your child paint the ice cream on top with the puffy paint. Before it dries, add real sprinkles to the paint for a burst of summertime color!
Mason Jar Ice Cream: Your kids will love making their very own ice cream and watching as it transforms from a liquid to a solid sweet treat. Pour heavy cream, vanilla extract, and a little bit of sugar into a mason jar. After all the ingredients are added to the jar, it's time to shake it up! Once your ice cream has formed, wrap with a wet paper towel and refrigerate.
We hope you enjoy these sweet treats with your family. If you have any summer recipes you'd like to share, post them in the comments below!