Gobble gobble! As we begin scrambling to create the perfect Thanksgiving feast for our families and preparing for a break from work and school, your little turkeys are going to need some fun activities to keep them busy. After all the pumpkin pie is eaten up, here are some fun & educational Thanksgiving activities to keep them entertained.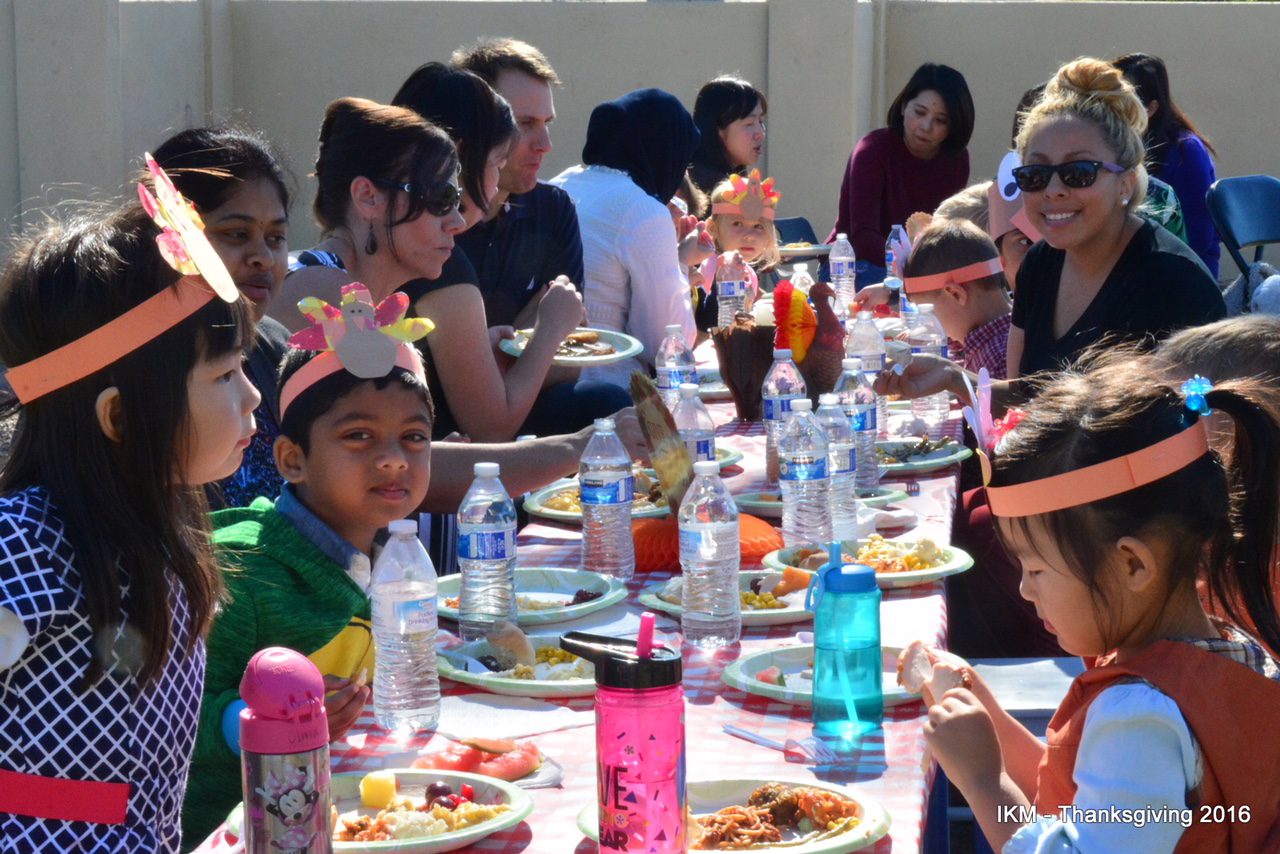 We've all been there before – it's Thanksgiving day and you have overflowing pots on the stove, a burning turkey in the oven, and a little one who is demanding your attention. Great news! By asking your child to help with simple tasks, they will feel like they are contributing to the festivities, and you'll get a mini sous chef while you're at it. A great way to get them involved is by teaching them a practical life skill such as husking corn. While it may seem like a daunting task to you, your child will love getting messy and learning about all the different layers of corn. Set up an assembly line and let your little one husk away!
After your little one has husked mountains of corn, if there's any to spare, try this Corn Painting activity. All you'll need is corn, corn holders, paint, and paper. Spread the paint on the corn and allow your child to experience painting with a brand new texture to create an authentic Thanksgiving keepsake!
Math is probably one of the last things your child wants to think about over Thanksgiving break. If you incorporate pie, however, it's a whole different story. Here are some fun & free Thanksgiving themed math printables to help keep your little one's mind sharp over the long weekend. There's even one called "Top the Pie", which allows your child to add "whipped cream" to the pie and count how many scoops are on top. Use this Turkey Feather Math Activity to put a new spin on the classic hand tracing activity! By using popsicle sticks and turkey bodies with different numbers on them, you and your child can practice addition and subtraction in a fun new way.
With the holidays right around the corner, your kids are going to need to get their little fingers ready to unwrap gifts! With this Montessori Inspired Turkey Buttoning Activity, your child will enjoy buttoning the turkey's feathers on and will gain valuable fine motor, concentration, and practical life skills. Plus, once the turkey's feathers are buttoned on, it makes an adorable Thanksgiving decoration!
These Turkey Tracks are the perfect simple, silly Thanksgiving craft to do with your kids. All you'll need for this wild turkey chase are some pipe cleaners, paint, and paper. Run, Turkey, Run! is the perfect book to accompany this project. You can also use this activity to teach your child about different patterns made with the different colored paint, and you can use number cards to help them count the number of turkey tracks on the paper.
We wish you a great start to the holiday season and hope you're inspired to have a creative Thanksgiving with your family!