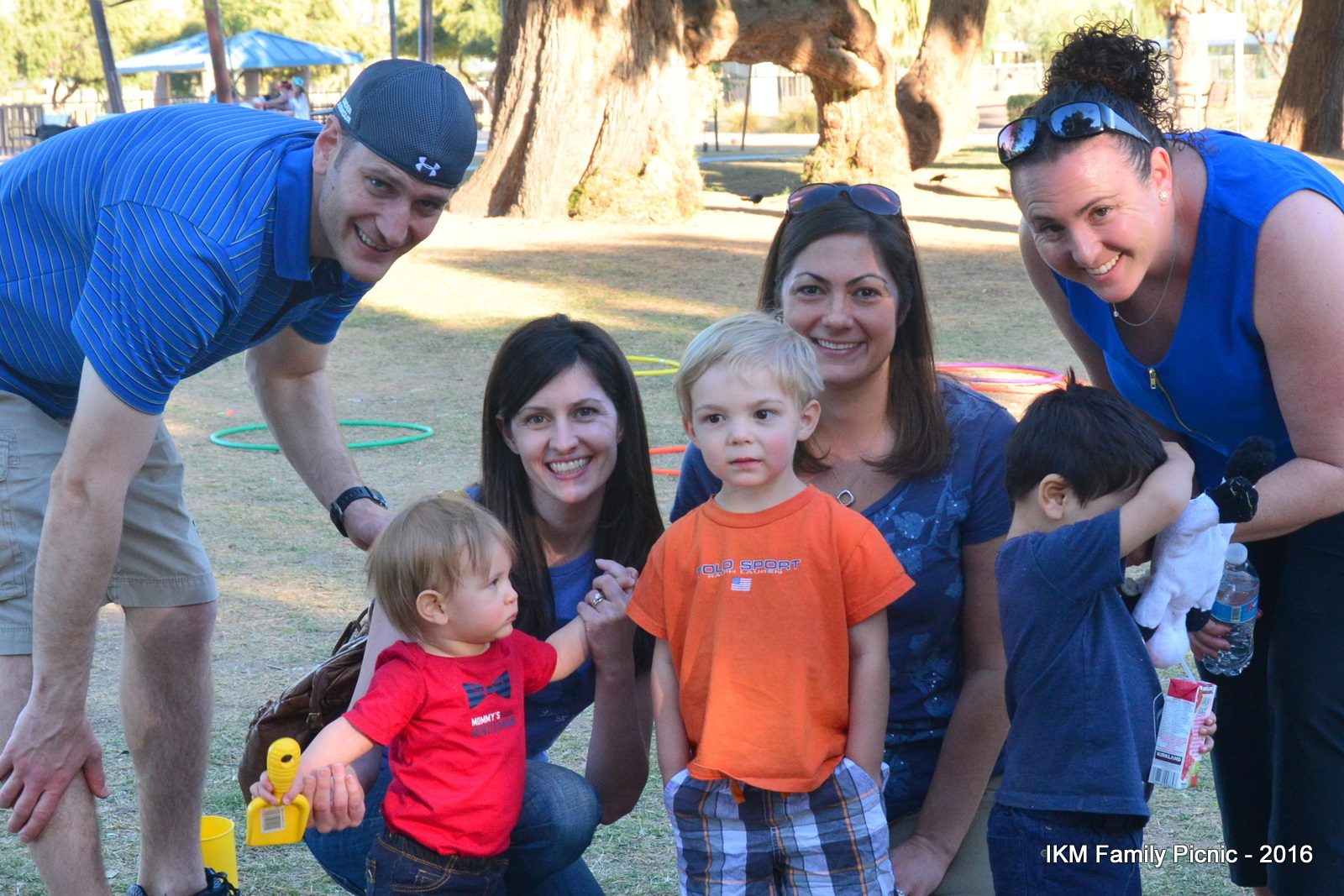 Spring is such a happy time of year! Winter coldness is beginning to subside, flowers are starting to bloom, and bees are buzzing all around. Springtime is the perfect time to explore outdoors and enjoy a picnic. Here are some fun recipes to try with your little ones!
We all want our kids to eat more veggies, but this desire is often met with protest. Your child will love helping create these Salads on a Stick, which include lettuce, tomatoes, cucumbers, and carrots, and a drizzle of your favorite dressing. You can help prepare the ingredients for your child by cutting the different vegetables up into bite-sized pieces and laying them out on a plate. From there, allow your child to pierce the stick through each piece in any order they want. Tip: leave the dressing off until you're ready to serve the salads on a stick so they don't become soggy.
Fruits are another very important part of balanced nutrition. This Secret Fruit Salad takes a picnic classic and puts a unique, tasty spin on it! Mix fresh ingredients such as strawberries, blueberries, grapes, cubed pineapple, and raspberries, add in some dry vanilla pudding mix, allow your child to stir it up, and enjoy!
Another fun way to encourage your child to eat more fruits are these Fruit Skewers. Cut up fresh strawberries, bananas, mango, kiwi, and papaya, and invite your child to create their own rainbow of fruit on a stick!
This Watermelon Strawberry Salad is a great way to combine fresh fruits and vegetables into a tasty salad. Watermelon, strawberries, fresh mint, and a homemade honey lime vinaigrette make a bright combination perfect for a spring picnic day!
These Mini Corn Dog Bites are sure to be a crowd favorite. Instead of the classic croissant crust, these bites are made from a homemade cornbread batter and baked in a muffin pan! Another great main dish to bring to a picnic are Butterfly Shaped Tea Sandwiches. You can fill the sandwiches with anything you'd like, such as turkey, cheese, or jelly. Note: It is probably a good idea to avoid peanut butter due to the risk of allergies. After you've created your sandwiches, add sticks of celery or carrots to create antennae for your butterflies.
Use mini sub rolls to create the perfect Mini Italian Sandwiches! Help your child prepare by laying the bread, meats, and cheeses out, and then let them create the sandwiches by stacking all the ingredients. The sandwiches take less than 15 minutes to prepare, and if you simply add a small stick through the middle of the sandwiches, they will not budge while in transit.
We hope you'll enjoy these recipes! Inspire Kids Montessori is having our annual family picnic this weekend! We hope you'll give some of these recipes a try and look forward to seeing our IKM family at the picnic!