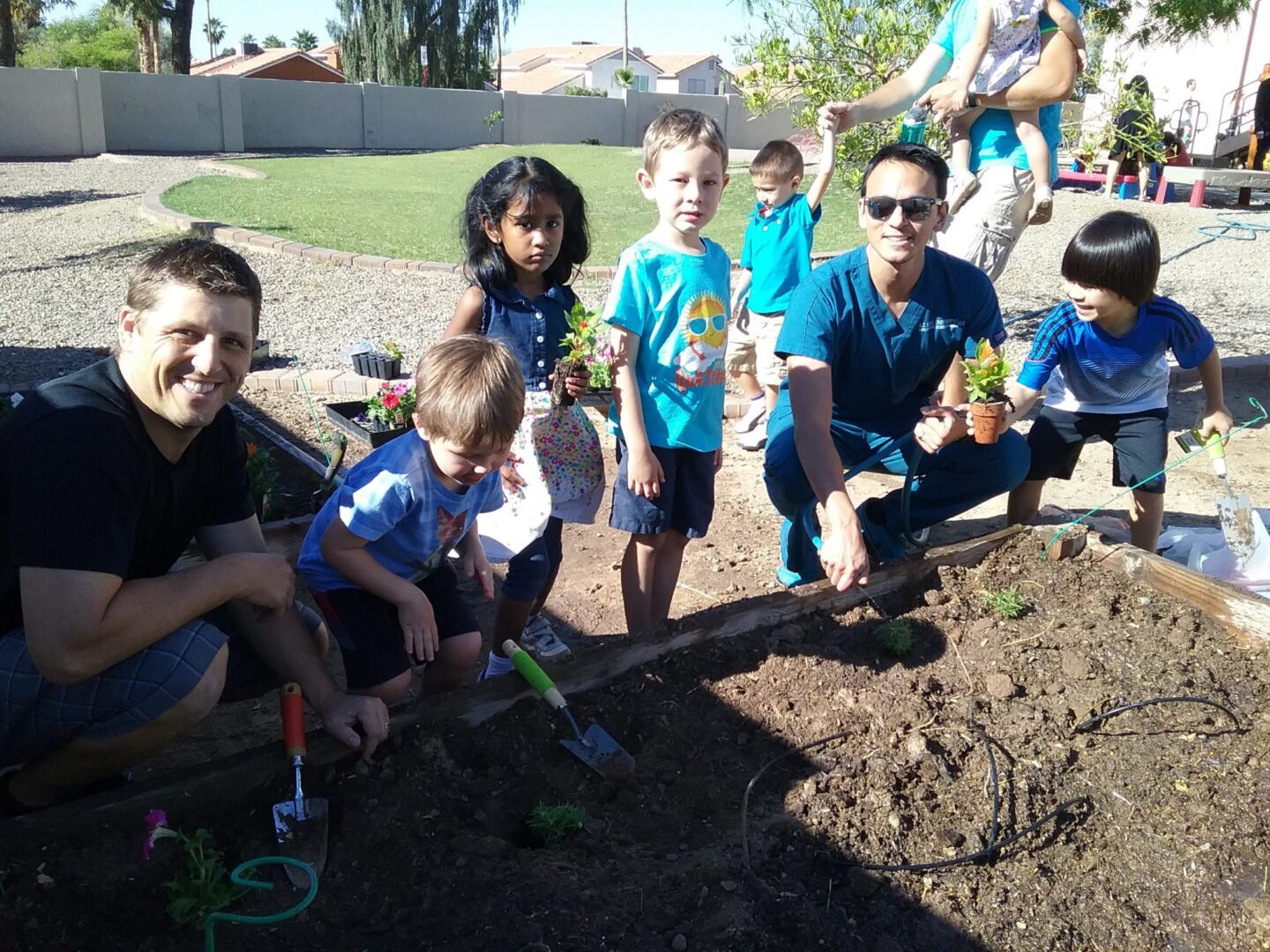 It's officially March, which means Spring is almost here! As the weather begins to warm up, the days become a little longer, and the seeds in the ground begin to sprout, it's a wonderful time to enjoy time outdoors and learning about nature.
Sensory tubs are a great way to spend an afternoon with your child. This Spring Sensory Tub brings real elements from outside together to create the perfect environment for little one to explore different textures, shapes, smells, and objects found in nature. For this activity, you can use real soil or rice dyed brown. After you have your base, add some plastic pots, shovels, and real carrots to the bin. Your child will love playing in their very own carrot patch!
Grab some spring colored chalk and work on your toddler's color recognition skills with this Toddler Color Hop activity! Draw colorful circles in a circular pattern on the sidewalk. Encourage your child to hop to each different color. Even if they are still learning their colors, they will love being outside and getting their energy out by hopping all around! This Rainbow Dough Color Matching Caterpillar Activity is another way to explore the new colors that Spring brings. Build a colorful caterpillar out of play dough with your child. Include pipe cleaners as the antennae, and lay out cups full of colorful beads. Have your child place the matching colorful bead on the caterpillar's body!
Springtime presents the perfect opportunity to teach your child about the importance of plants and taking care of them. This Sunflower Garden Experiment is a fun, simple way to introduce your child to gardening. They will love watching the seed they planted sprout and grow into a beautiful sunflower! Place soil inside of a large bin and provide several colorful scoops. Place plastic cups around the bin and allow your child to scoop the soil inside of the cups. Have them stick their finger into the center of the soil in the cup and plant their seed! Provide them with a small squirt bottle and enjoy their amazement as their very own flower grows.
This classic Flower Experiment is a great way to show your children how flowers absorb water. By placing white flowers in a jar filled with water that has different food coloring inside, your child will get to see how the flower "drinks" the water, and will love watching the petals change color.
To allow your child to see the inner workings of flowers, allow them to dissect a flower. This activity will help them understand how flowers grow, the different parts of flowers, and they can practice their fine motor skills by using safety scissors to dissect the plant. As your child picks apart the different pieces of the flower, explain to them what each part is and the function it serves. Here is a handy guide for flower parts. After your child is done dissecting, encourage them to glue the flower pieces onto a piece of paper, and you can laminate it to preserve their artwork!
Enjoy the warmer weather by heading outside with your little one after dark and stargazing! Here is a Printable Star Gazing Scavenger Hunt you can enjoy while you gaze up at the constellations above. Fun tip: consider blowing up an inflatable kiddie pool, gathering up some blankets, pillows, and snacks, and creating the perfect cozy environment for looking at the stars.
We wish you a happy Spring from Inspire Kids Montessori in Ahwatukee!