As Thanksgiving approaches next week, we're all getting ready for the holiday scramble. Sales, shopping, parties, and feast planning is about to be in full swing. The holidays are the busiest time of the year, and it's easy to forget what they're all about – family and thankfulness. While your little one might be anxiously anticipating eating a slice of the perfect pumpkin pie, it's important to take some time to teach your child to be thankful for all they have.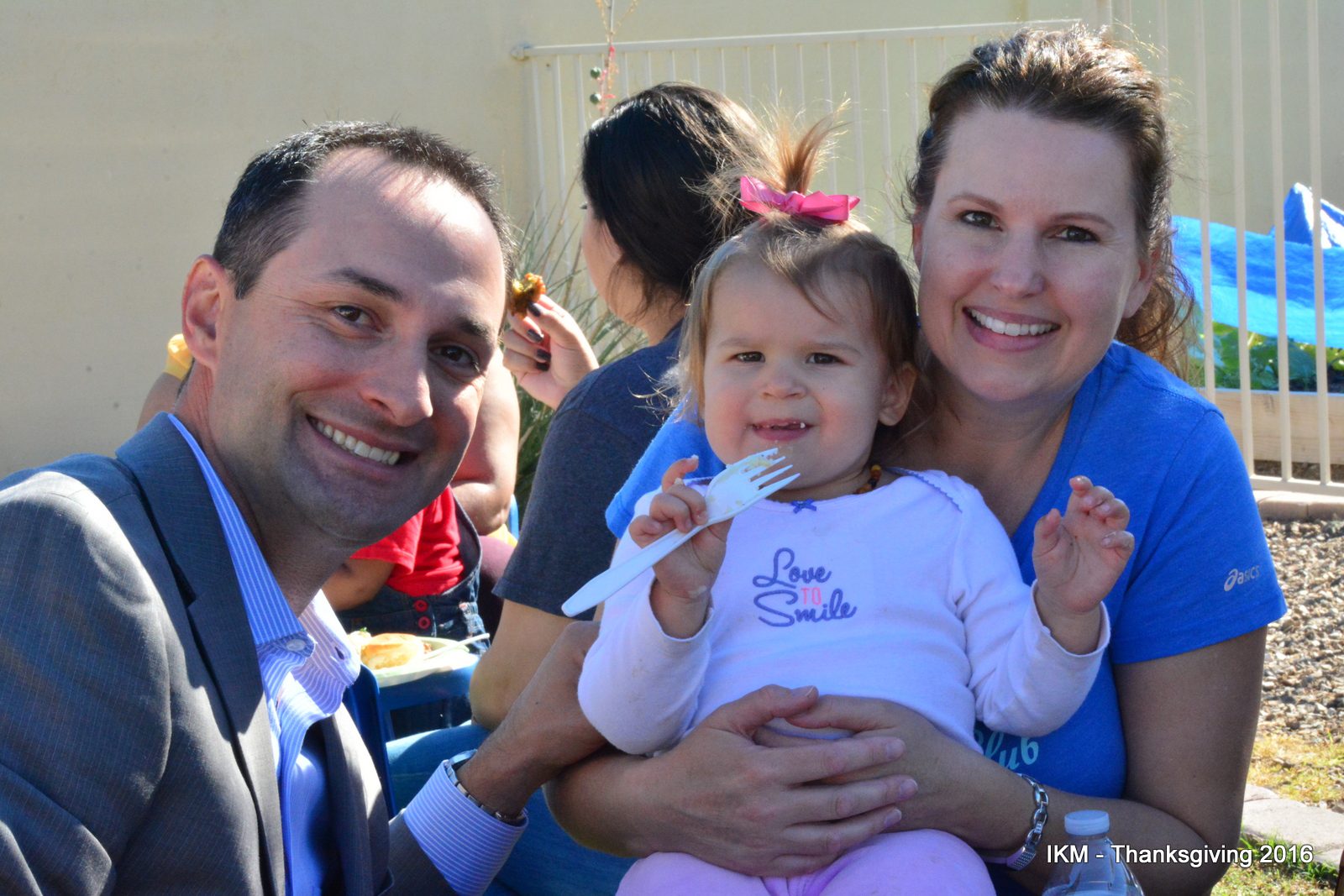 The Gratitude Game is a fun way to help your child realize how much they have to be thankful for. This game is a spin on the classic "Pick-up Sticks", only every time you pick up a stick, you need to list a different thing they're thankful for depending on the color of the stick. Each color represents a different category: Person, Place, Food, Thing, and a Wildcard. You can create the sticks either by painting chopsticks, or using colorful straws. You and your child will both enjoy this simple activity that promotes thankfulness and gratitude!
If you're looking for a way to keep your little one entertained at the dinner table, while still helping them realize everything they have, try these Thanksgiving Scratcher Cards! Each time they eat a different type of food (turkey, pie, and yes, even veggies!) they can scratch off the paint that covers the photo of the food item. After they've scratched off everything on their card, take time to talk with your child about how lucky they are to have the opportunity to eat such a delicious variety of food and tell them about other children who might not be as fortunate as they are. You can ask your child to brainstorm different ways on how they can help children who don't have access to healthy food each day, such as donating items to a soup kitchen or volunteering their time next Thanksgiving to serve meals to the homeless.
Now that the weather is beautiful and the autumn air is calling your children outside to play, try this Gratitude Scavenger Hunt! In this fun & simple Thanksgiving activity, encourage your child to find something that makes them happy, something to give someone else to make them smile, something they love to smell, something they enjoy looking at, something that is their favorite color, something they can use to make a gift for someone else, and something that is useful for them.
This Thankful Tree activity is a fantastic way for your child to get creative in how they express their gratitude. Enjoy this free printable and take time to sit with your family and talk about everything you are thankful for. Take turns writing your items on the leaves and gluing them to the tree. This is a great way to visualize everything your family has to be thankful for and display it as a year round reminder.
A special part of Thanksgiving is the opportunity to sit at the table with your whole family and engage in conversation. Nowadays, phones, tablets, and Black Friday ads are likely to clutter the table and take away from time with your family. This Thankful Jar is a great way to inspire conversation with your family and keep the focus on bonding instead of distractions. This article features free free printable strips that you cut out and write what you're thankful and grateful for. During dinner, draw from the jar and read the items on the paper strips out loud. You can turn this activity into a fun game where your family tries to guess who wrote each submission!
Lastly, these Gratitude Stones are a wonderful way to promote thankfulness in your family and your community. All you need to do to create these are find the perfect stones, paint a heart on them, and cover it with mod podge. While simple in design, the uses for the stones are plentiful! You can teach your child to think positively while holding the rock and reflect on everything they're thankful for, share the stone with someone they're thankful for and include a note that expresses their feelings, and your children can even leave the stones around their community with a kind note for other people to find.
We wish you & your family a Happy Thanksgiving and we hope you're able to reflect on everything you have in your life this year!